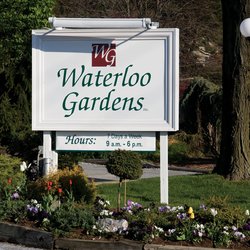 BET Investments Purchases Former Waterloo Gardens Nursery in Exton, PA
Horsham, Pennsylvania (September 13, 2013). BET Investments, Inc., a commercial real estate company owned by Bruce E. Toll, is pleased to announce that on September 13, 2013 it acquired the former Waterloo Gardens property located at 200 North Whitford Road with acreage on West Lincoln Highway in Exton, Pennsylvania.
The former Waterloo Gardens contains a total of 48 acres, with 6 acres on West Lincoln Highway (Route 30) and 42 acres on Whitford Road. The property also sits adjacent to Bruce Toll's newly constructed Robert's Chevrolet. Roberts Chevrolet was recently relocated to 421 West Lincoln Highway to facilitate the expansion and renovation of Roberts Honda and Roberts Subaru in the Downingtown location.
"BET intends to develop this property with a mix of uses that are complimentary to the surrounding properties," said Michael P. Markman, President of BET Investments. "We see this well situated Chester County location as an excellent opportunity to develop and implement our strategy of building and redeveloping mixed use projects in the Philadelphia metropolitan area."