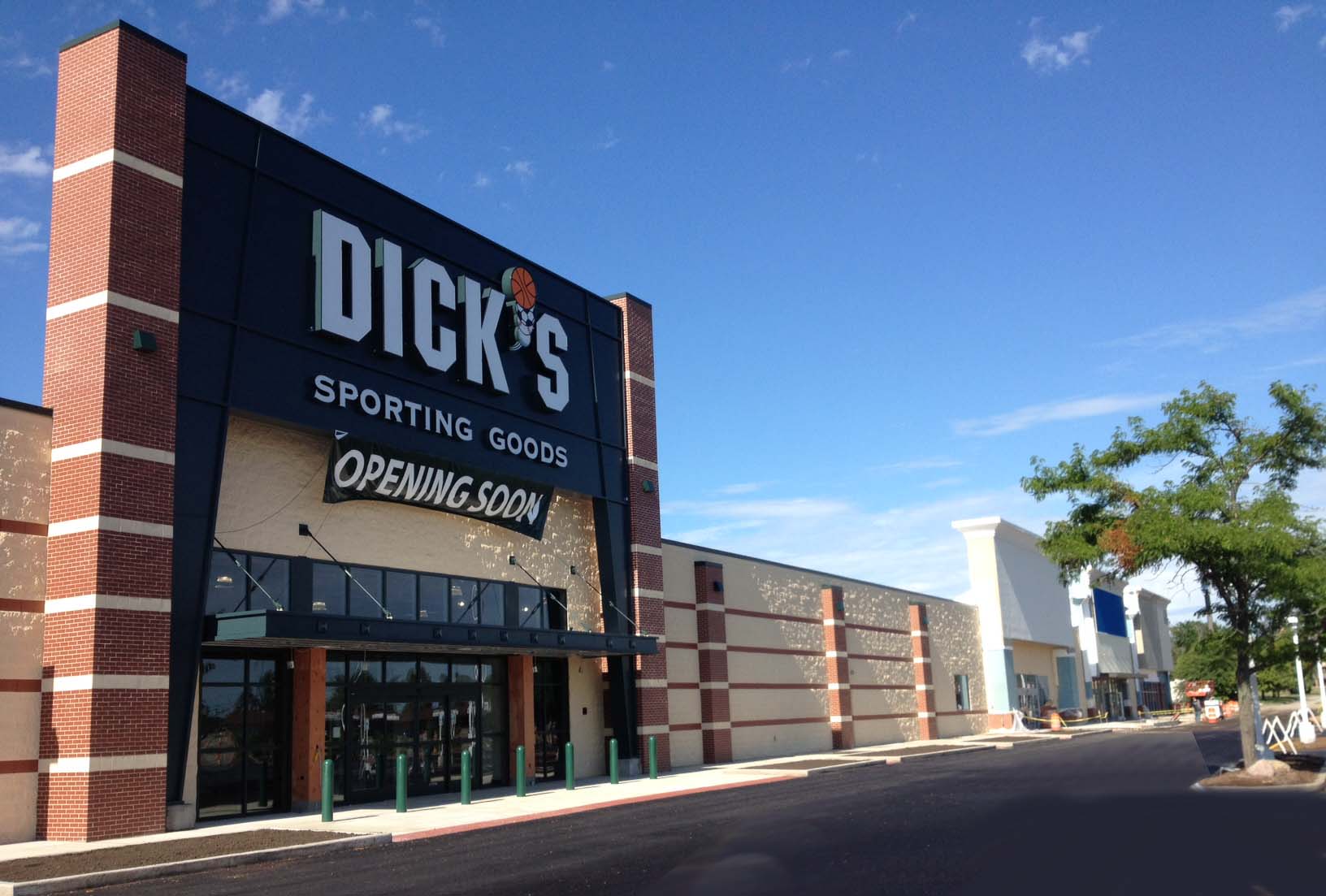 Dicks Sporting Goods : Empire Crossing preps for store openings | 4-Traders
07/24/2016 | 09:25 pm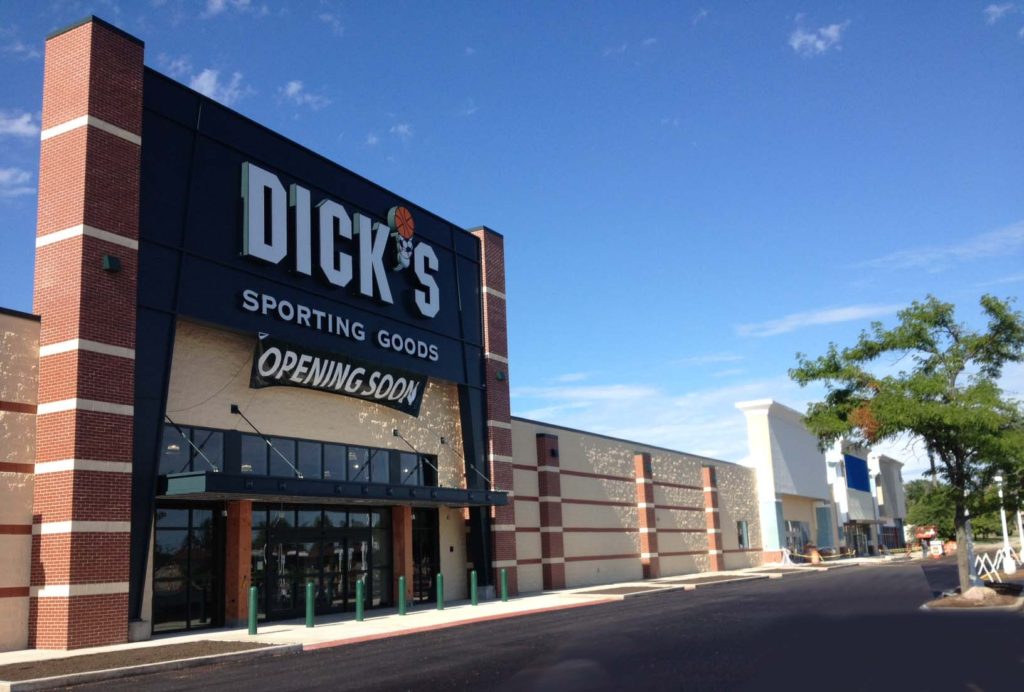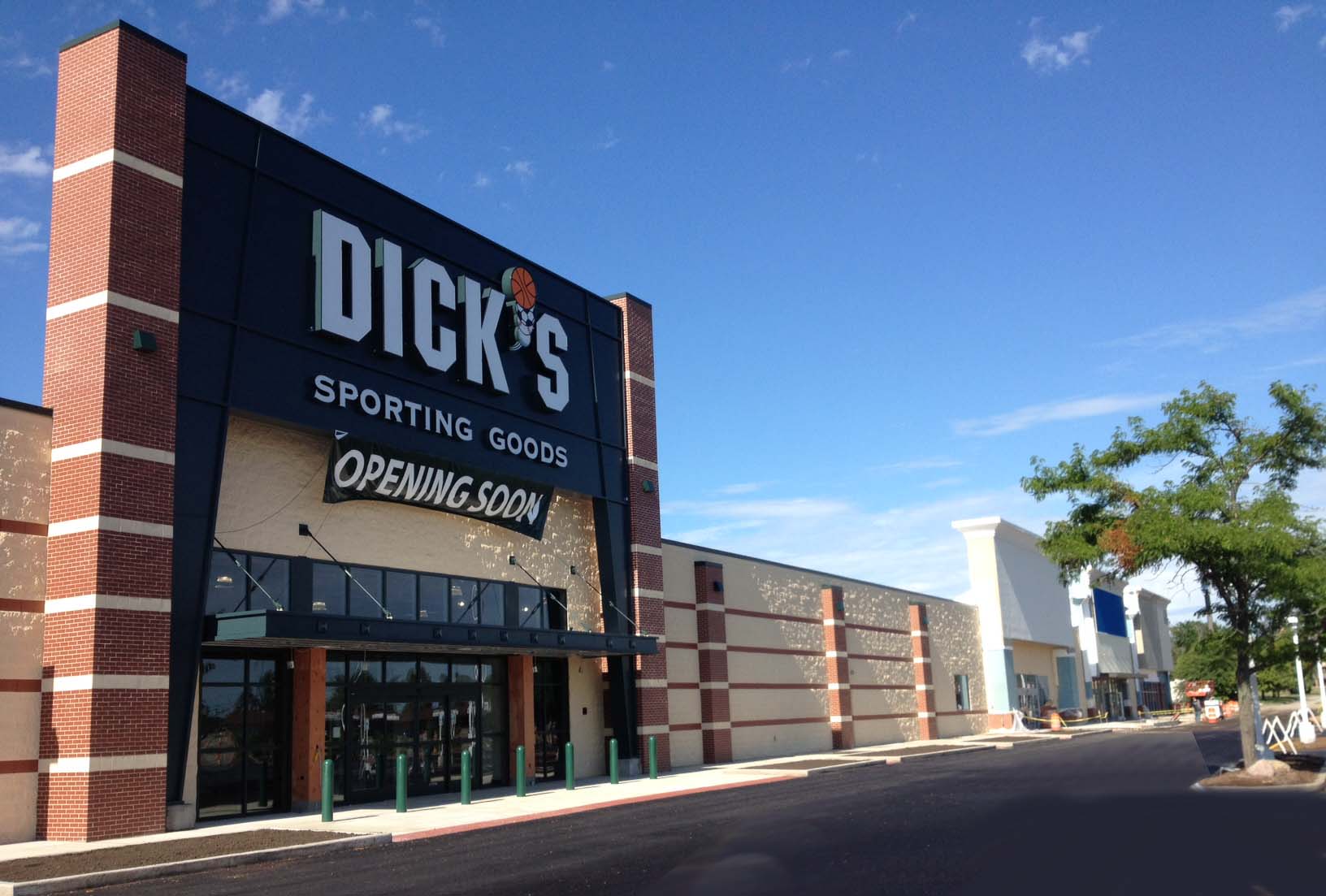 July 24–BLOOMINGTON — Dick's Sporting Goods — the catalyst for the transformation of a long-dormant east Bloomington shopping center — will open in mid-August.
Dick's is among several national brand stores, including PetSmart and DSW, opening at the former Colonial Plaza. Its new name, Empire Crossing, 1608 E. Empire St., reflects its retail rebirth.
Colonial Plaza was anchored by Kmart, which closed in January 2015. That site will house Dick's, HomeGoods, Five Below and Carter's Oshkosh B'gosh.
The former Circuit City building, located in the same shopping center but separately owned, has been leased to PetSmart.
Dick's will open at 9 a.m. Aug. 13 with a two-day celebration. A sign in the window of Five Below said its grand opening is Aug. 5.
"We're excited to be opening this expanded and enhanced Dick's Sporting Goods, and really feel it will allow us to better serve athletes, sports fans and outdoor enthusiasts in the community," said Scott Casey, Dick's Sporting Goods community marketing manager.
The shopping center had a 77 percent vacancy rate last year when owner BT Bloomington committed to a $10 million renovation for Dick's.
In exchange, the city established a tax increment financing redevelopment project area that includes the shopping center and covers over 82 acres of taxable property, including the Towanda Plaza shopping center on Towanda Avenue.
"The over $10 million transformational redevelopment of the former Kmart building in the new Empire Crossing shopping center is an excellent example of a public-private partnership and is a clear indication that the city of Bloomington is open for business and is willing to partner with private developers to promote investment across the city," said Austin Grammer, the city's economic development coordinator.
"The soon to open 50,000-square-foot Dick's Sporting Goods store has already provided a boost to the local economy though the employment of many locally based contractors and will result in increased job opportunities and new shopping destinations for area residents as the new Dick's Sporting Goods store is already drawing additional new national retailers to the city," he added.
Dick's originally was located on North Greenbriar Drive in Normal. The new location will enable the sporting goods retailer to improve its footwear section and expand its offering of brand shops.
The new Dick's store will be staffed with about 60 full time and part-time workers.
Enhancements include expanded brand shops, a women's studio apparel department, a soccer shop, a lacrosse shop and a baseball shop.
"We also widened the aisles, added additional in-store services and expanded the product assortments," said Casey.
HomeGoods and Carter's are expected to open before Oct. 31, according to information shared in April by Michael Markman, president of BET Investments, which manages the shopping center.
DSW-Designer Shoe Warehouse, which signed a letter of intent for lease, isn't expected to open until April.
Spokesmen for those companies either could not be reached for comment or said they were not ready to announce plans.
PetSmart plans to open its store later this year, said spokeswoman Melissa Wenzel. The 23,000-square-foot site that formerly housed Circuit City has been vacant since early 2009.
A grand opening date has not been determined, she said.
"This is a great success," said Mayor Tari Renner. "It shows that one of our top priorities is to grow the local economy and create jobs.
"Another reason it is critical is this the face of Bloomington when you come from (Central Illinois Regional Airport)," he added. "What we had was a largely abandoned strip mall. Now we're going to have a very exciting engine of economic growth."
Follow Maria Nagle on Twitter: @pg_nagle
___
(c)2016 The Pantagraph (Bloomington, Ill.)
Visit The Pantagraph (Bloomington, Ill.) at www.pantagraph.com
Distributed by Tribune Content Agency, LLC.
© Tribune Content Agency, source Regional News
© Acquiremedia 2016